Scholarship applications for the 2020-2021 school year
are available on our Scholarships page
Our 51st Annual  AAUW Used Book Sale
took place at Concord Mall in  late February, 2020
BOOK ROOM CLOSED UNTIL MONDAY, JUNE 1, 2020




DUE TO CORONA VIRUS



Next General Meeting
JOIN VIA ZOOM
Meeting ID sent via email
 Thursday, May 14, 2020
3:30 – 5:00 p.m.
CANCELLED –  Saturday, June 6, 9:30 a.m. –
Scholarship Brunch-Harry's Savoy
Future Meeting:
Saturday, October 17, 9:30 a.m.
Kathleen Jennings, DE Attorney General
AAUW Wilmington Branch Officers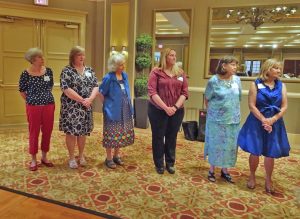 New AAUW Wilmington Branch Officers Installed at June 8, 2019 Scholar Brunch.
l/r: Karen Hurst, Wendy Harris, Linda Barnett, Dawn Gordon, Maggie Alexander, and Marie Maks.
Meeting and event dates are posted on the Google Calendar. Click the calendar for access.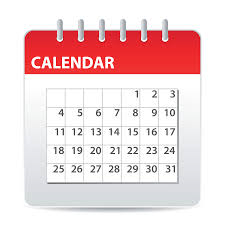 Branch Hours: Wednesday, 10 a.m. to 3 p.m. OFFICE MANAGER –  Julie Collins
---
 Most meetings are held at Silverside Church, 2800 Silverside Road.
This facility is handicapped accessible.
---
The American Association of University Women was founded in 1881 for the purpose of "uniting graduates of various institutions for practical educational work". The Wilmington Branch members study issues pertinent to women, support the national AAUW that lobbies and works to protect women's rights, and raises funds to provide scholarships to women going to college and graduate school. We are women graduates who support all women to make societal change for the better.

TO JOIN – leave a message on our office telephone at 302-428-0939 or send an e-mail request to aauwwilm@gmail.com. We will reply.
AAUW Wilmington Delaware Branch
1800 Fairfax Boulevard
Wilmington, DE
19803-3106
Phone: (302) 428-0939
Office Hours 10 a.m. to 3 p.m. Wednesdays
E-mail: aauwwilm@gmail.com

chol:a
http://<script> (function(i,s,o,g,r,a,m){i['GoogleAnalyticsObject']=r;i[r]=i[r]||function(){ (i[r].q=i[r].q||[]).push(arguments)},i[r].l=1*new Date();a=s.createElement(o), m=s.getElementsByTagName(o)[0];a.async=1;a.src=g;m.parentNode.insertBefore(a,m) })(window,document,'script','https://www.google-analytics.com/analytics.js','ga'); ga('create', 'UA-101921362-1', 'auto'); ga('send', 'pageview'); </script>