TO JOIN the Wilmington, DE Branch of the American Association of University Women, please click here
You can also leave us a message on our office telephone at 302-428-0939 or send any questions to us by e-mail at aauwwilm@gmail.com.     
We will not accept any more applications for our scholarships for academic year
2021-2022. Last date for submission for all forms was March 1, 2021.    
BOOK ROOM NOW OPEN: APRIL 5, 2021
We are open Mondays and Thursdays from 9:30 a.m. to 11:30 a.m.
Please wear a mask and exercise Covid precautions.
                    Do not drop off your book donations unless our members are present.
Please email Trina at petrinag1109@gmail.com if you have any questions.
The Wilmington, DE Branch 53rd Annual book sale is scheduled for Friday,
Saturday, Sunday June 11 to 13, 2021 at Brandywine Town Center, Route 202 and
Naamans Rd. at the domed building opposite playground and water feature.
Volunteers are needed. See Book Sales Tab on website for additional details.
Please email Trina at petrinag1109@gmail.com for any questions.
In-person meetings are presently not being held at Silverside Church, 2800 Silverside Road.
All meetings and study groups are being held by zoom until further notice.
Saturday June 5, 2021 9:30 a.m. Brunch to Honor Our Scholars by Zoom
9:30 a.m. General Meeting with Installation of Officers
9:45 Scholars introduce themselves
10:30 a.m. Dr. Stephanie Chubb, DVM, MPH- Previous Scholar/Speaker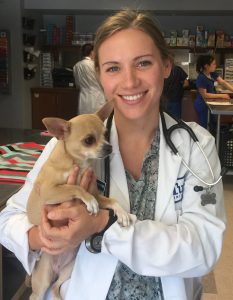 Click on link to: WHY AAUW DELAWARE SUPPORTS EQUITY IN EDUCATION
Meeting and event dates are posted on the Google Calendar.
Click the calendar for access.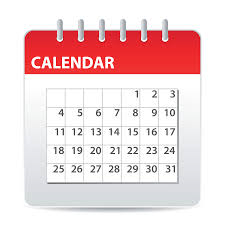 AAUW Wilmington Delaware Branch
1800 Fairfax Boulevard
Wilmington, DE
19803-3106
Phone: (302) 428-0939
Phone calls and emails will be returned in 3 business days.
OFFICE MANAGER –  Julie Collins
AMERICAN ASSOCIATION OF UNIVERSITY WOMEN
(AAUW is a 501(c)(3) organization)
The American Association of University Women (AAUW) is the nation's leading voice
promoting equity and education for women and girls. Since our founding in 1881,
AAUW members have examined and taken positions on the fundamental issues of the
day – educational, social, economic, and political.
Mission: To advance gender equity for women and girls through research,
education, and advocacy.
Vision: Equity for all.
Values: Nonpartisan.
Fact-based.
Integrity.
Inclusion and Intersectionality.
AAUW staff work to break through barriers so that all women have a fair chance.
AAUW LEADERSHIP
Board of Directors Chairperson – Julia T. Brown, J.D.
Chief Executive Officer – Kimberly Churches
AAUW, 1111 16th Street NW, Washington, DC 20036
Website: www.aauw.org Email: connect@aauw.org Phone: 1-800-326-AAUW
E-mail: aauwwilm@gmail.com

chol:a
http://<script> (function(i,s,o,g,r,a,m){i['GoogleAnalyticsObject']=r;i[r]=i[r]||function(){ (i[r].q=i[r].q||[]).push(arguments)},i[r].l=1*new Date();a=s.createElement(o), m=s.getElementsByTagName(o)[0];a.async=1;a.src=g;m.parentNode.insertBefore(a,m) })(window,document,'script','https://www.google-analytics.com/analytics.js','ga'); ga('create', 'UA-101921362-1', 'auto'); ga('send', 'pageview'); </script>