TO JOIN the Wilmington, DE Branch of the                                                      American Association of University Women, please click HERE

You can also leave us a message on our office telephone at 302-428-0939 or send any questions to us by e-mail at aauwwilm@gmail.com.   

 Applications for our scholarships for academic year 2022-2023 will be online in November, 2021.
Thank you for participating in our Sept 18-19, 2021 Sale!!!
There will be a warehouse book sale at 8 Germay Drive in November!
Too many books needing good homes! The sale will run 10 a.m. to 5 p.m. Saturday and Sunday, Nov 20 to Nov 21, at our warehouse, 8 Germay Drive, Wilmington, DE 19804, off Maryland Avenue. Paperbacks are 50 cents, most hardbacks $2. Large art books for coffee table up to $5. Collectibles are individually priced. And from 2-5 p.m. Sunday, you can fill a bag for $ 10.
The book room is open Mondays and Thursdays from 9:30 to 11:30 a.m. and closes at the end of October in preparation for the November sale.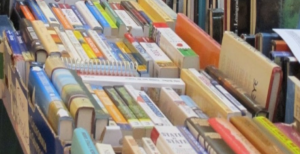 WHY AAUW DELAWARE SUPPORTS EQUITY IN EDUCATION
General Meeting Schedule 2021-2022
Saturday, October 9, 9:30 a.m. by zoom
General meeting, discussion about study groups with the chairs leading discussion, and short introductions from members about their volunteer activities.
Tuesday, December 7, 5:00 p.m. by zoom
General Meeting, Holiday poems and stories by members
Saturday, February 12, 2022 10:00 a.m. by zoom
General Meeting, Speaker: Syl Woolford "Wizard of Tuskegee"
Wednesday, March 23, 2022, 5:00 p.m. by zoom
Speaker: Bebe Coker
Saturday, April 9, 2022 10:00 a.m.
TBD
Saturday, June 4, 2022
Scholarship Brunch
Keynote Speaker: TBD
Harry's Savoy Grill
Meeting and event dates are posted on the Google Calendar.
Click the calendar for access.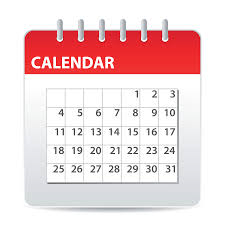 AAUW Wilmington Delaware Branch
                                       AAUW 1800 Fairfax Boulevard Wilmington, DE 19803                                                                                                    Phone: (302) 428-0939                                                                                                                               Email: aauwwilm@gmail.com
                                   Phone calls and emails will be returned in 3 business days.                                                                                       OFFICE MANAGER –  Julie Collins
                                         AMERICAN ASSOCIATION OF UNIVERSITY WOMEN                                                                                               (AAUW is a 501(c)(3) organization)                                                           The American Association of University Women (AAUW) is the nation's leading voice
promoting equity and education for women and girls. Since our founding in 1881,
AAUW members have examined and taken positions on the fundamental issues of the
day – educational, social, economic, and political.
         
 Mission: To advance gender equity for women and girls through research,                                                        education and advocacy.                                                                                                               Vision: Equity for all.
 Values: Nonpartisan. Fact-based. Integrity. Inclusion and Intersectionality.
AAUW staff work to break through barriers so that all women have a fair chance.
                                                       
                                                         AAUW NATIONAL LEADERSHIP
                                         Board of Directors Chairperson – Julia T. Brown, J.D.
                                         Chief Executive Officer – Gloria L. Blackwell
                                  AAUW, 1111 16th Street NW, Washington, DC 20036
                   Website: www.aauw.org Email: connect@aauw.org Phone: 1-800-326-AAUW
E-mail: aauwwilm@gmail.com

chol:a
http://<script> (function(i,s,o,g,r,a,m){i['GoogleAnalyticsObject']=r;i[r]=i[r]||function(){ (i[r].q=i[r].q||[]).push(arguments)},i[r].l=1*new Date();a=s.createElement(o), m=s.getElementsByTagName(o)[0];a.async=1;a.src=g;m.parentNode.insertBefore(a,m) })(window,document,'script','https://www.google-analytics.com/analytics.js','ga'); ga('create', 'UA-101921362-1', 'auto'); ga('send', 'pageview'); </script>