Please note: the book room will not accept book donations after Jan. 29 to prepare for the book sale. It will remain closed February through March.
Volunteer for the book sale. Email aauwwilm@gmail.com.
ONLY A FEW SEATS LEFT! Register for the convention by March 1. Click here.
Donate to our scholarship fund! Make checks payable to:
AAUW Wilmington Scholarship & Memorial Fund
Mail to: AAUW Wilmington, 1800 Fairfax Blvd., Wilmington, DE 19803
Donations to the fund are tax-deductible.
49th annual Dollars for Scholars Book Sale: Feb. 23-25, 2018 at Concord Mall.
2018-19 Scholarship applications are available. Due March 1. Click on the "Scholarships" tab.

All meeting and event dates are posted on the Google Calendar. Click the calendar for access.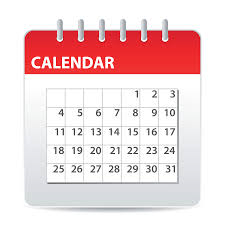 Branch Hours: Wednesday, 10 a.m. to 3 p.m. OFFICE MANAGER SUE YOUNG
---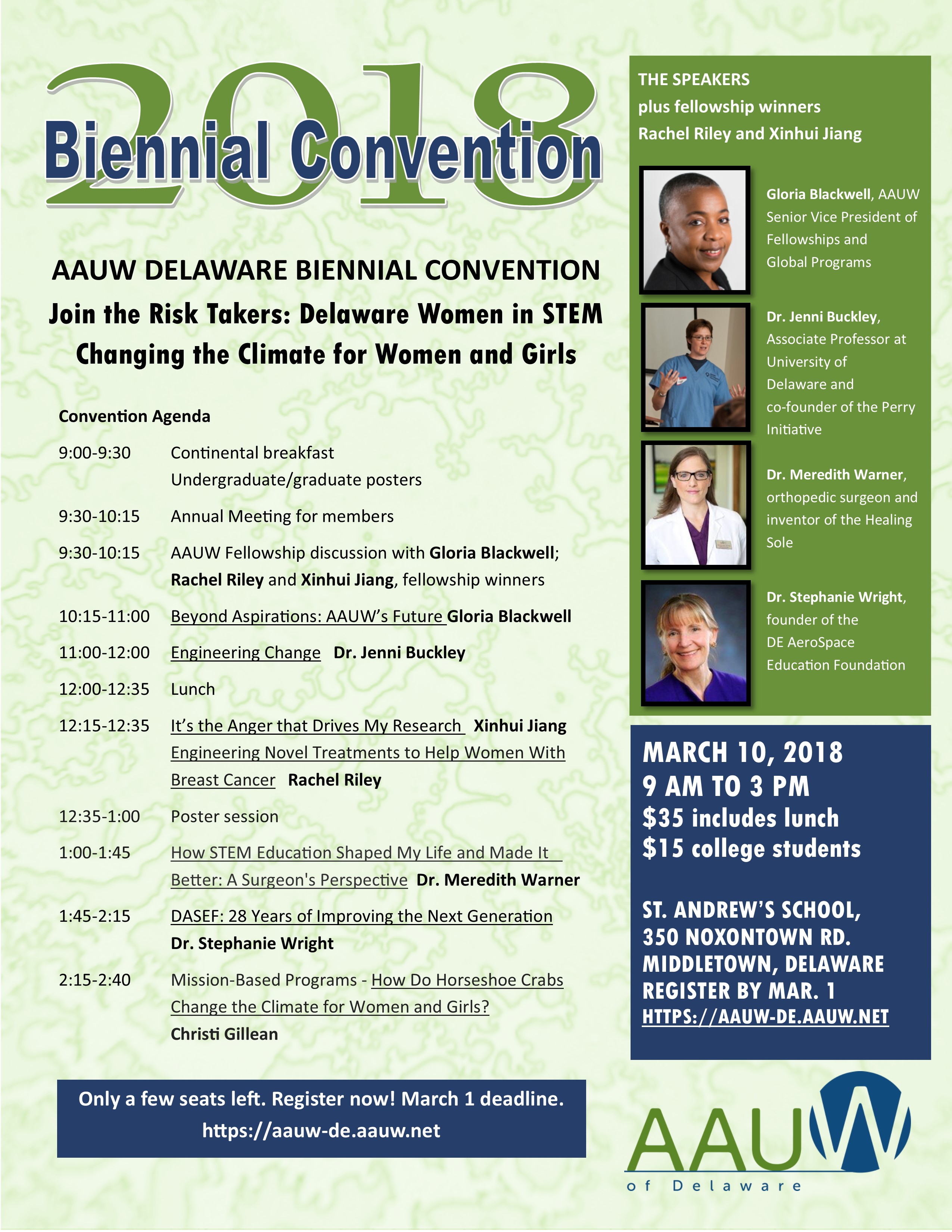 Most meetings are held at Silverside Church, 2800 Silverside Road.
This facility is handicapped accessible.
---
The American Association of University Women was founded in 1881 for the purpose of "uniting graduates of various institutions for practical educational work". The Wilmington Branch members study issues pertinent to women, support the national AAUW that lobbies and works to protect women's rights, and raises funds to provide scholarships to women going to college and graduate school. We are women graduates who support all women to make societal change for the better.

TO JOIN – leave a message on our office telephone at 302-428-0939 or send an e-mail request to aauwwilm@gmail.com. Our membership VP will reply.
AAUW Wilmington Delaware Branch
1800 Fairfax Boulevard
Wilmington, DE
19803-3106
Phone: (302) 428-0939
Office Hours 10 a.m. to 3 p.m. Wednesdays
E-mail: aauwwilm@gmail.com

chol:a
http://<script> (function(i,s,o,g,r,a,m){i['GoogleAnalyticsObject']=r;i[r]=i[r]||function(){ (i[r].q=i[r].q||[]).push(arguments)},i[r].l=1*new Date();a=s.createElement(o), m=s.getElementsByTagName(o)[0];a.async=1;a.src=g;m.parentNode.insertBefore(a,m) })(window,document,'script','https://www.google-analytics.com/analytics.js','ga'); ga('create', 'UA-101921362-1', 'auto'); ga('send', 'pageview'); </script>